Whether you have paper or electronic titles, Document Management Incorporated is qualified to handle your titling transactions in all 50 states.
What are Electronic Liens and Titles (ELT)?
The Electronic Lien and Title (ELT) System provides the capability to electronically exchange lien and title information between a lienholder and a jurisdiction's motor vehicle agency.  More and more state jurisdictions are making this a mandatory requirement. Other states still require a paper title and secure storage of these documents. To be compliant, you need to select a vendor with the knowledge and expertise to handle the specific requirements in all 50 states. Choose DMI.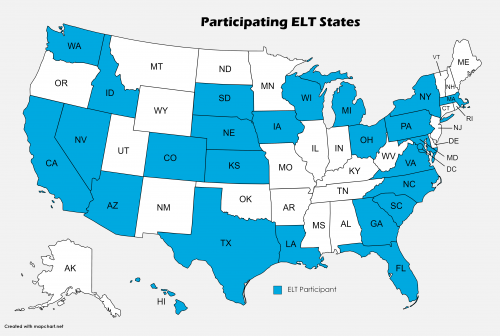 Benefits of Electronic Lien and Title (ELT)
Electronic Lien and Title programs allow lienholders to reduce or eliminate paper titles by replacing them with electronic titles. Benefits include:
Potential staff reduction in areas associated with filing, retrieval and mailing of paper titles
Reduction of storage space needed for filing and storing paper titles
Ease of processing for dealer transactions
Secure online storage
Reduced paper and mailing costs
Reduced fraud
Lienholders who participate in ELT programs are no longer required to:
Retrieve a title from a conventional file when the lien has been satisfied
Physically satisfy (sign off) the lien on a title or lien release
Mail a title to a customer
Apply for a duplicate title to replace a lost title
Lower the cost of mailing, handling, retrieving and storage of paper titles. ELT also allows electronic access to title records which speeds up notification of lien satisfaction and the timeliness of data exchange. Other benefits include improved data accuracy and reduction in title-related fraud.
Information That Can Be Exchanged
ELT includes transactions that allow the jurisdiction to send electronic messages to the lienholder. For example, a jurisdiction can use the Lien Notification transaction to notify the lienholder that the lien has been recorded on the jurisdiction's title record.
ELT also includes transactions that allow the lienholder to send electronic messages to the jurisdiction. For example, a lienholder can use the Lien Release transaction to notify the jurisdiction when a lien is paid off. Once processed, the jurisdiction creates and mails a paper title to the owner. In another example, a lienholder can use the Request for Paper Title to obtain a paper copy of the title, but not release interest in the vehicle.